Bala Samskar Kendra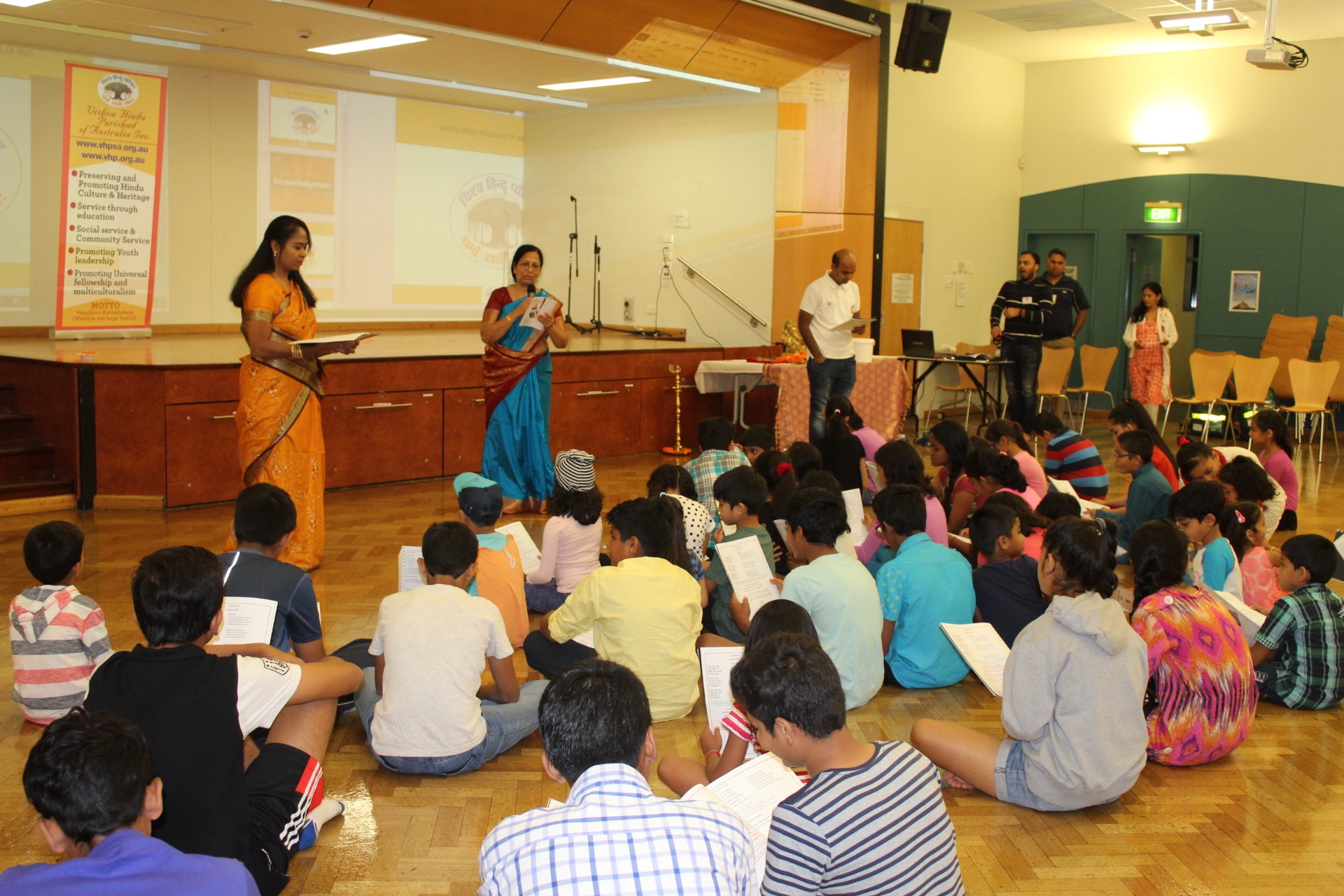 Bala Samskar Kendra's primary role is to provide a base to children from which they can discover their identity. We achieve this by giving them the inner confidence of what we are and help ensure that they are proud of their rich cultural heritage.
The activities of Bala Samskar Kendra include:
- Learn our culture and heritage
- Learn to read and write Sanskrit
- Play wide range of games
- Learn to practice Yoga and meditation
- Forum for senior children
- Opportunity for children and young people to learn Vedas, Mantra Pushpam, Shanti Path and much more
Bala Samskar Kendra is a weekly holistic mental, physical and cultural development program for young people with an abiding interest in the Sanskrit language, yoga, and storytelling traditions of the Indian subcontinent.
The centre provides an environment where children feel that they are a part of extended family, the activities are thousands of years old and timeless in their benefit, providing children the guidance and balance needed as to how to conduct themselves in everyday life.
One of the highlights of the BSK is the annual children camp that VHP has been organising since 1990's in Australia and for many decades around the world.
You can read the report of the Children camp that we organised in the year 2016.
Children camp report